Beauty Treatment
Home care products are daily essentials good for our skin but it is hard to effectively solve skin problems if we rely solely on them. Therefore, it is essential for one to visit beauty centers frequently to receive beauty treatments from the professionals. Our professionally trained beauty therapist will provide in-depth skin analysis, and recommend the best treatment according to the skin condition. Besides, by doing massage under the dim light and quiet ambience, skin gets to relax totally and this helps the absorptions of the benefits from natural ingredients, boosting effects to the maximum.
Under normal circumstances, the skin metabolism is 7 days, hence it is better to receive treatment every week to obtain the optimized result.
As a result of docte's consistency in R&D and innovating, the use of specific botanical research and organic ingredients in each treatment ensuring its effectiveness against every skin problems.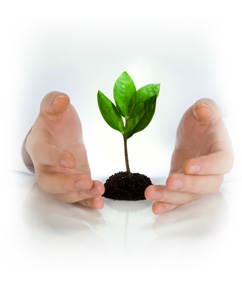 Proteinase
Acetyl Hexapeptide-3
Bioflavonoids
Glycolic Acid
Minerals
Flavonoids
Yeast Extract
Micronized Molecules
Palmitoyl Tetrapeptide-7
Palmitoyl Oligopeptide
Palmitoyl Carnitine
4 Elements of Nature
Beauty Treatments with All Natural Ingredients
At Doctē Botanical Research we offer the best in beauty treatments with natural ingredients to help you maintain beautiful skin and a youthful appearance. Our motto is 'Beauty Inspired by Nature, Perfected by Science' and we stand behind each of our products one hundred percent.
We offer a broad range of organic skin care products and skin treatments most of which come from Italy and are dedicated to treating and solving skin care issues effectively. Our product line includes the following:
Cleanse & Exfoliate
Toner
Eye Care
Age Resilience
Absolute Hydration
Lightening
Purity
Soothing Sensation
Sun Care
Body Care
Slim Contour
Sensual Spa Indulgence
At Doctē, we are renowned for our innovation, integrity and focus in developing skin care and spa products using only the best organic blends with cutting-edge bio and nano-technology. With our products, you get a professional spa treatment in the privacy of your own home at an affordable price.
Although getting old is inevitable, it doesn't mean you should stop taking care of your skin, or that you have to look old. Our beauty treatments will make you look and feel younger than you really are and you'll be the envy of your friends. Most of our new customers find us through word-of-mouth advertising so we're able to pass on the savings to our clients.
The Beauty of Natural Ingredients
Skin rejuvenation treatments with natural ingredients will help you maintain a youthful appearance by removing dead skin cells, lines and wrinkles. Our products are designed to renew your skin so that it looks youthful and radiant all the time. You'll be amazed at how beautiful your skin looks after only a few treatments with our products.
Women enter menopause around the age of forty-nine and their facial skin becomes thinner and less fibrous. This happens to every woman because the amount of collagen production decreases during menopause and changes the elastic element of the skin so that it's not able to rejuvenate as quickly resulting in older looking skin with wrinkles and age spots.
Our Proteinase repair treatment naturally regulates the cell cycle to produce supple and youthful looking skin with no age spots or inflammation. Please click here now to learn more about our beauty treatments with natural ingredients.