Eye Secret Treatment
Thanks to Algae's pure, rich contents of vitamins A, B2, B12, the skin around the eye area is able to restructure through the boosting and formation of collagen and elastin. It helps lighten dark eye circles, diminish eye bags, wrinkles and puffy eyes. Awaken to soft, evenly toned and smooth skin.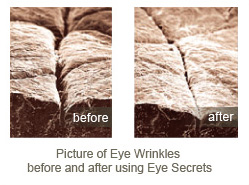 Eye Secrets Set
Penetrate intensely into the skin thanks to Algae; containing similar nutrients found in amino acids existing in the human plasma. Algae is also known to be rich in vitamins, minerals, fight oxidation, possess hydrating & nourishing ability.
Eye Secrets Set includes:
DL-Mere Collagen Sheet


Algae Protein, Vitamin A & B2

Strengthens and synthesizes mucoplyasacchande and collagen protein
Eye Fluid


Nucleotide

Builds up vitality of structural cells, enhance immunity.
Wooven Tissue
Protect the delicate eye area, helps in absorption of nutrients; and not add-on burden to eye area.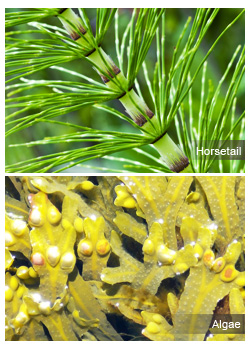 Algae Extract
Algae contain the same vital nutrients and amino acids present in human blood plasma. Because of this, they can penetrate the skin more easily than most of other ingredients. Minerals from these algae are rich in anti-oxidants, vitamins, and mucilage that protects, hydrates and softens the skin.
Palmitoyl Tetrapeptide-7
The compound of algae, soya protein and mucilage. Most biological cells are made up of protein. Protein is a combination of Amino Acid Oligopeptide high polymer. Palmitoyl Tetrapeptide-7 is fat soluble bond. Similar DHEA were discovered during experiment, which helps maintaining functional properties of hormones, repairs mature cells to maintain balance, reduce wrinkles, triggers collagen synthesis, extremely moisturizing and nourishing, effective in combating against environmental pollutions especially wrinkles around the eyes and forehead.
Eye Secret Treatment Demo
Modern people like to spent a long time on computers and TV programs. In this era of technology, many eye problems are caused by increased pressure which lead to tired eyes.

Eye Secret Treatment
is recommended for
Tired eyes
Computer users
Aging and saggy eye contour