Vello Treatment
Collagen is the bonding material of the connective tissue in physiological function, to support a stable organizational structure, so that the skin can stretch and shrink and to promote wound healing and skin smooth. Collagenous fibre is tough but lack of flexibility. In between collagenous fibre, there is elastin. The combination of elastin and collagenous fibre maintain the skin elasticity.
The dryness due to aging will damage the elastin and collagenous fibre, causing fine lines, wrinkles, saggy and loss of smooth and tender.
doctē vello mask made of high quality algae, micronized molecules of the collagen, easily penetrates deep into the dermis layer of the skin. Increases skin elasticity, replenish collagen protein, more visible face contours, delays skin aging, restores tenderness & luster of the skin.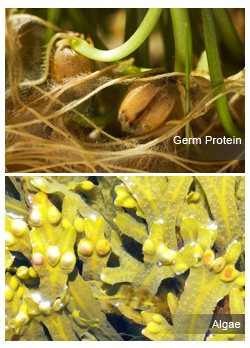 Germ Protein
From plant germ. As the plant buds only when it is in the environment with the best conditions, such as adequate water and sunlight, and quality air and temperature. Therefore the protein extracted from the germ are of high quality and rich in vitamins.
Algae Extracts
Algae contain the same vital nutrients and amino acids present in human blood plasma. Because of this, they can penetrate the skin more easily than most of other ingredients. Minerals from these algae are rich in anti-oxidants, vitamins, and mucilage that protects, hydrates and softens the skin.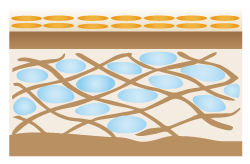 Young Skin
Young healthy skin possess sufficient collagen that get together to form a strong mesh structure, without any damage, is able to hold the skin firmly like a spring. Skin is suppled and elastic.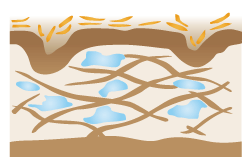 Skin starts to age
With factors such as aging, and exposure to UV-rays, accelerated the loss of collagen, the strong mesh structure damaged and starts to break, the strength of the "spring" deteriorate, skin lose elasticity and become saggy. Wrinkles appear.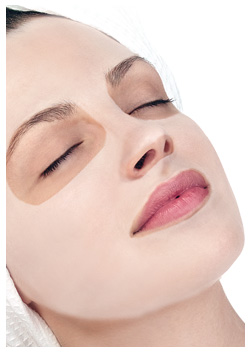 Vello Treatment
is recommended for
All skin type