Combination Skin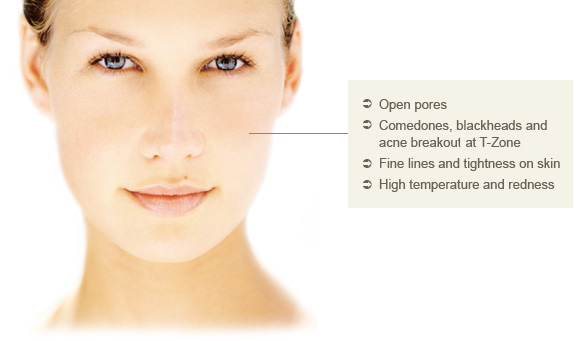 Combination skin is a skin condition when normal skin is becoming oily and dehydrated. It is also the most common skin type of all.
Patches of different skin type appear on the same face. Greasy, open pores, comedones and acne breakout occurs at T-zone (forehead, nose and chin area) while the rest of the face may be dehydrated. When the whole face encounters dehydration, complications such as tightness, high temperature and redness will occur. This type of skin is sensitive to wind and sunlight, especially cheek, eyes and lips.
Regulate the balance of sebum secretion, moisture and acidity.