Refreshing Face Treatment
Stress in life, fatigue, lack of sleep, premenstrual endocrine disorders, will cause the skin to be in poor circulation, weak acidity, thickening of the cuticle that affects skin absorption, and causes the skin to look dark and dull.
Refreshing Treatment using doctē products according to the skin condition and coordinate with Synergy Massage, to help skin to totally relax and stimulate absorption and metabolism, rapidly normalize skin pH and soften the skin.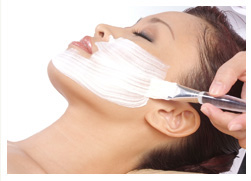 To effectively targets skin problem, ampoules will be used according to skin condition during Refreshing Face Treatment. It is suitable for skin type.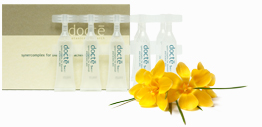 When skin is dry or dehydrated
Dehydrated Skin Ampoules
With its high moisture and nourishing factors boost hydration and moisture cell renewal thus locking skin's moisture, prevent moisture loss, helps prevent skin becoming sensitive and dry.
More sebum secretion, oil-clogs and acne
Synercomplex for Blemish and Acneic Skin
Rapid, hemostasis, astringent and fast healing of wound, cleanse inflammation, anti-bacterial, eliminate pus and prevent from deteriorating.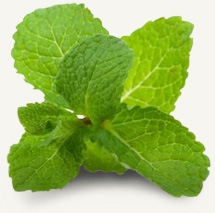 Refreshing Cold Mask Treatment
Contain a variety of high-quality mint, this treatment can effectively enhance skin energy, relax and cool the skin , release the heat in the skin and head while the mask slowly dry up, can relieve headaches, stable the skin and keep the skin firm .