Neck Treatment
Lymphatic drainaige using various natural plant extracts. Its active ingredients promotes detoxification, enhance blood circulation and immunity. It effectively relieves tired shoulders and neck muscles, ease aches, ameliorate rough skin and neck lines, improve elasticity and firmness, leaving the skin feeling soft and moisturized.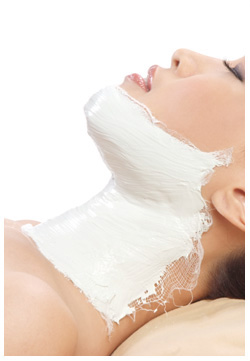 Lymphatic Drainage Massage
Lymph-drainage is a new method of massage working on Lymph Vessel and Glands emphassing on push, press and circular massage movement to stimulate elimination of water stagnation of the tissue (Oedemus) and improve a quicker flow of body fluid.
As Lymph Vessel and blood capillaries are weak and minute in size, it will not be able to take the pressure of Lymph Drainage during Lymph massage. Thus, when doing Lymph massage the pressure and speed must coincide with the heart beat. Using light push, press and circular movement to improve Lymph Drainage.
Our specially developed drainage-movements are not only influencing the water-filled connective and Lymph tissues, but they have also deeper effects on all other body tissues, as well as Lymph fluid and other glandular secretions.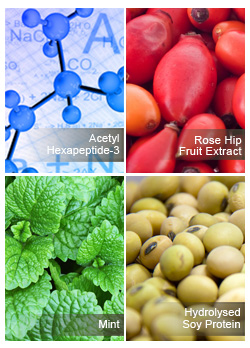 Acetyl Hexapeptide-3
Iron-out fine lines, revitalize and uplift the neck to a healthy, radiance-soft and firmed skin.
Rose Hip Fruit Extract
High content of fatty acid and vitamin C.
Mint
Contained in Cold Mask. Mint has unique cooling and penetration effect, causes capillaries to contract, soothes sensitive skin at the same time get rid of toxins in the skin.
Hydrolysed Soy Protein
Improve skin immunity to prevent sensitivity. Restructure, regenerate, activate and tighten the skin.