Vitamin & Mineral Treatment
Tailored accordingly to skin's natural needs; Treatment is specially formulated and empowered with quality botanical extracts to enhance skin's moisture degree, eliminate toxins, purify and nourishes. Experienced improved and healthy skin with metabolism strengthened.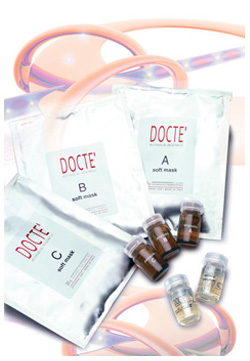 Treatment 1
Normalization of sebum secretion
Prevent allergic reactions
Remove dead skin cells
Mineral Solution
Stimulate skin's peripheral nerves, effectively swept away pores clogging fats, impurities and dead skin cells; effectively promote circulation and metabolism improving skin condition.
Treatment 2
Suppress Melanin production
Aids in absorption ability; promote circulation
Maintain stable moisture degree of skin
Treatment 3
Transport of nutrients and oxygen to cells
Immunity ability enhanced
Improve skin texture, cells activation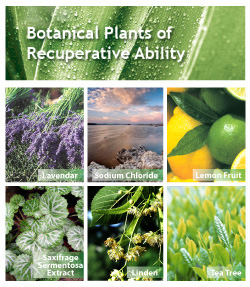 Lavendar
Calming, Soothing, Anti-Allergy
Sodium Chloride
Purify, Promote Metabolism
Lemon Fruit
Promote Cells Regeneration
Saxifrage Sermentosa Extract
Whitening, Suppress Melanin
Linden
Nourish, Regulate Temperature
Tea Tree
Anti-Inflammation, Strengthen Natural Antibodies
Vitamin & Mineral Treatment Demo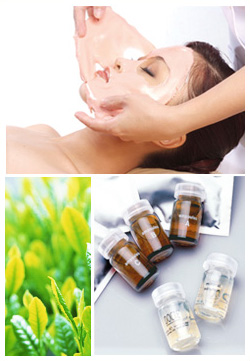 Q:
What is the difference between Vitamin & Mineral Treatment from other Facial Treatments?
A:
Its not an individual treatment. It promote self-immunity ability, improve metabolism; according to different skin needs and condition. It rapidly re-balance skin's micro-ecology, maintaining skin at its topmost form.
Q:
How many treatments before results are shown?
A:
After under-going 2 to 3 treatments, you can feel the improvement of your skin.
Q:
Can I do this treatment if I have sensitive and acne skin?
A:
No worries! We can use the sensitive and / or acne range in the Vitamin & Mineral Treatment, according to your skin requirements at different phases.
Q:
My skin is very dry, will the Mineral solution make my skin thinner?
A:
The liquid in Mineral Solution is NOT acid, its a combination of Ivy, Lavender and various natural plants extracts; therefore will not cause your skin to become thin. It helps get rid of impurities and purify dermal layer of the skin, enhance skin absorption ability, leaving it Lustrous, Supple and Soft to touch.
Q:
Can I use Vitamin & Mineral Treatment for long-term?
A:
YES, definitely! Long term Vitamin & Mineral Treatment shall ensure your skin to be at its peak condition everyday!