Dehydrated Skin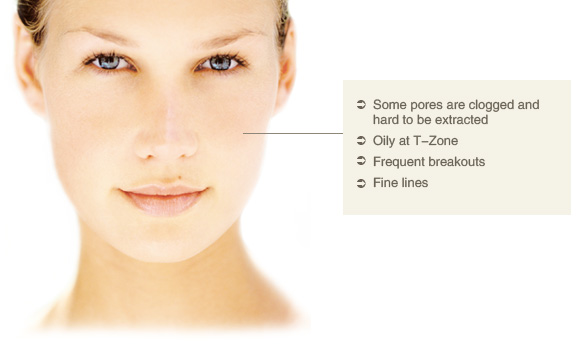 When the skin is dehydrated, there will be some pores are clogged and hard to be extracted. T-Zone appears oily and breakouts occur frequently.
People with dehydrated skin will usually encounter tightness after cleansing their face. There will be some fine lines on the surface of skin. Minor sloughing off of skin may happen occasionally. Skin is warm with crimson pigment most of the time.
Dehydrated skin is often being mistaken as dry skin while it can actually present in any other skin type.
Supplement dehydrated skin with moisture