Toner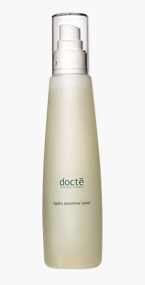 Hydro Sensitive Toner
Matricaria Flower, Arnica Montana Flower, Witch Hazel. Lavender Flower
Specially formulated for fragile, sensitive and dehydrated skin. Recommended to regulate skin's temperature, strengthen skin's natural immune ability.
Fragile. Sensitive and dehydrated skin due to environmental factors and other irritation.
Spray direct onto face day and night after cleansing, pat cheeks and forehead lightly with palm.
Slight redness may occur at the onset of treatment. However, redness should subside after 1-2 weeks after the skin's absorption level strengthens.
Toner