Body Care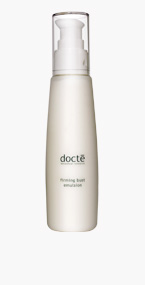 Firming Bust Emulsion
Palmitoyl Oligopeptide, BioFlavonoid, Rich Bran Oil, Hydrolyzed Elastin
As age increases, breast becames saggy, Palmitoyl Oligopeptide stimulates production of fats cell, significantly reduces sagginess, protects and improves elasticity giving breasts a fuller and firmer look.
Oil-free, water-soluble formula. Reduce sagging of the bust due to aging.
Breast area, flat chest, sagging, flabby.
Use everyday, massage breast from out below armpit, down and inwards for a firmer breast.

Body Care Products