Sensual SPA Indulgence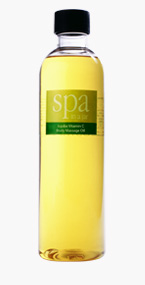 Jojoba Vitamin C Body Massage Oil
Jojoba Oil, Wheat Germ Oil, Lecithin
Of sheer splendour, enriched with protein, minerals and vitamin-E; promote well-being sensation with massage, lasting veil of nourishment, invigorate and regain glow to your body.
All skin types, especially for dull skin tone and dry skin.
Use it every morning and night. Pour an appropriate amount on your palm. Gentle massage, using to and fro method on all parts of your body until fully absorb.
Sensual SPA Indulgence Products