Absolute Hydration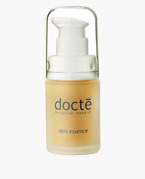 Skin Essence
Rose Hips, Butcherbroom, Ivy
Rediscover the pampering senses of skin reborn! Defense from premature ageing due to fatigue skin, promote cells renewal, lighten acne marks, improve radiance and skin vitality.
It's active ingredient accelerate the rate of cell growth. Effectively promote absorption of subsequent skin care treatment cream.
Whole Face - Mature or weak skin type.
Localise - Acne mark(scar).
Use day or night. Apply whole face or only on affected area.
Absolute Hydration Products