Face Care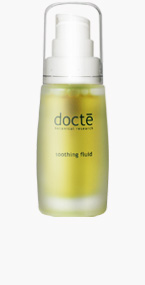 Soothing Fluid
Bioflavonoids, Enteromorpha Compressa Extract, Retinyl Palmitate, Permeability Vitamin
Described as 'miracle-water'; contains multiple active ingredients that works in synegry. In depth penetration hydrates and repairs damaged skin, reducing alleges caused by long term stimulation.
Bioflavonoids permeable vitamin easily penetrate into the cells, effectively repair, soothe reddness, itch and swollen skin.
All skin types especially sensitive and damaged skin.
Can use day and night after toner spray 6~8 times over the face without tapping or massaging.
Soothing Sensation Products
Absolute Hydration Products