Sun Care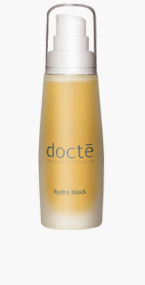 Hydro Block
Hypericum Perforatum, Leontopodium Alpinum, Buddleja Davidii
Can protect as high as 54% against UVA / UVB damages to cell Division(DNA). Soothe and defence skin against premature aging and penetration of free radicals.
Anti-inflammation effect, strengthen skin's self defence against free radical and harsh weather.
Increase moisture penetration by forming a natural moisturizing factor(NMF), preventing moisture loss.
Face (before or after make-up) and body.
Spray on the face after toner, can use day and night.
Hydration and lasting make-up.
After applying treatment cream, mix with sun care and apply evenly over face, for sun protection and moisturizing.