Sun Care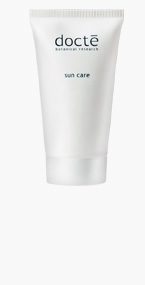 Sun Care
Titanium Dioxide, Sodium PCA, Hypericum Perforatum Extract
Shield skin from damaging effects of harmful UVA/UVB. Oil-Free formula, proven to soothe skin and protect skin from moisture loss during exposure to sun. A superb choice as make-up base with UV protection.
Formulated with modern micro-filtration technology to filter and block away long wave ultraviolet radiation. Protects skin from UVA and UVB damages, defense from free radicals.
Mix with Hydro Block or apply directly after treatment cream. Can be used on face and body.
Sun Care Products