Slim Contour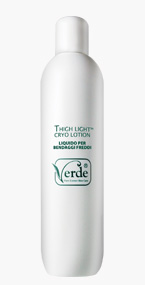 Thigh Light Cryo Lotion
Ivy Extracts, Sage Oil, Betula Alba Leaf
Lasting control over secretion of fatty acids and fats accumulation. Promote combustion by allowing fatty acids into the glands. Restore natural beauty as skin Toned, Replenished and Firmed.
Whole body especially where cellulites are serious. Avoid bust area.
Mix 100ml water to 50ml (5 caps) of lotion, soak gauze thoroughly and wrap over affected areas for 30mins then wash off.
Slim Contour Products