Cleanse & Exfoliate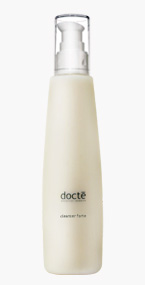 Cleanser Forte
Aloe Barbadensis, Jojoba Seed, Lecithin
Attain soft, dewy-white and supple skin with this gentle and light milk cleanser. Cleanse deep, sweep out stubborn impurities and dull surface cells for a even skin tone.
Deep pore cleansing; stubborn dirt and impurities removed, pigments lightened, thanks to the micro-fine molecules of nano-technology.
All skin types except acne prone skin.
Apply on whole face and rinse off with water.
Cleanse & Exfoliate Products