Cleanse & Exfoliate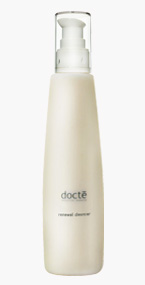 Renewal Cleanser
Linden, Mallow, Sodium PCA, Tocopherol
Comforting and balance cleanser enriched with 2% Glycolic Acid and beneficial botanical ingredients; effectively expedite exfoliating action, removal of dead skin and ingrained dirt. Leaves skin feeling clean and smooth.
All skin type, expecially clogged pores, dull skin, thick dead cells.
Night used, wash whole face and light cleanse over the eye area. Wash off with water.
Cleanse & Exfoliate Products