Age-Resilience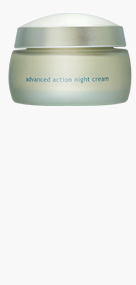 Advanced Action Night Cream
Diaminopropionoyl Tripeptide-33, Tripeptide-10, Proline, Serine
Skin is softer smoother skin.
Enhance skin's resilience.
Maintaining a sense of youthful skin.
Skin creating an optimal environment of comfort during the night
Integrating the natural active micro-molecules of anti-aging that easily penetrate, absorb and repair skin. Inspired from the interaction of DNA, playing a role in the muscle tissue surrounding the nerve cells, stimulate production of thicker and stronger collagen protein, stabilizing water molecule and maintaining a soft youthful texture.
Normal, dehydrated, dry skin.
Apply gently over whole face at night.
Age-Resilience Products