Age-Resilience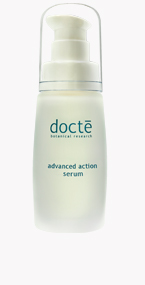 Advanced Action Serum
Diaminopropionyl Tripeptide-33, Acetyl Tetrapeptide-9, Hydrolyzed Hibiscus Esculentus Extract, jojoba Oil
Diaminopropionyl Tripeptide-33

Amino acid chain forming protein, inspired from the interaction of DNA. Prevent skin from photoaging, premature aging and promote photoprotection.

Acetyl Tetrapeptide-9

Peptide, promote skin collagen synthesis and improve it's function. Increasing skin thickness and firmness for a fuller and effect.

Hydrolyzed Hibiscus Esculentus Extract

The seed of the American Hibiscus bean, this natural ingredient is similar to botulinum which helps to reduce muscle atrophy, repair elastic tissue restoring smooth supple muscle pattern, reducing formation of expression lines.

Jojoba Oil

Rich in Protein, Mineral, easy penetration, improve inflammation, eczema, lighten wrinkles for a lustre skin.
Rough wrinkled, dry aged, flabby skin. (Use morning and night)
Light and silky texture, frequent use, skin look luster, smooth and vitalise.
Can use day and night, evenly applied to the entire face, reusable Care Cream.
Age-Resilience Products