Age-Resilience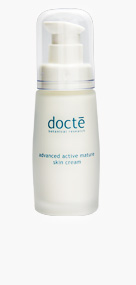 Advanced Active Mature Skin Cream
Acetyl Tetrapeptide-11, Acetyl Tetrapeptide-9, Tripeptide-10, Diaminopropionoyl Tripeptide-33, Lecithin
Acetyl Tetrapeptide-11 & Acetyl Tetrapeptide-9 (Lecithin)

Stimulate new collagen synthesis, maintain cellular connectivity, repair cohesion density of the epidermal and enhance skin's resistance to inflammation for a healthier firmer skin.

Tripeptide-10

Stimulate skin to produce thicker stronger collagen for a more elastic and softer skin.

Diaminopropionoyl Tripeptide-33

Amino acid chain growing into a chain, inspired from the interaction of DNA. Prevent skin from photoaging, premature aging and promote photoprotection.
Dry and rough, saggy, dull skin.
Age-Resilience Products