Soothing Sensation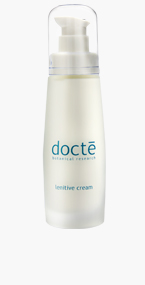 Lenitive Cream
Aloe Barbadensis Leaf Extract, Capparis Spinosa Fruit Extract, Fennel Fruit Extract
Ultimate relief for dry, inflamed and vulnerable skin due to harmful aggressors. Normalizes hyper-sensitivity and prickling sensation, rebuilds skin's natural defenses, prevent loss of moisture, restoring comfort and energy to lackluster skin.
Any skin type, including damaged skin as below:

Dry-Cracked, pigment skin (once every 3-4 days)
Sun Burnt, skin with burning hot sensation
Scalding, swelling
Swollen, Itchy, Flaky skin
Apply gently onto face. Use day and night (as often as desired).
Soothing Sensation Products