Soothing Sensation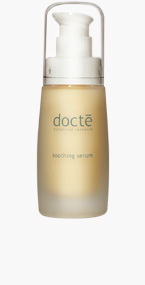 Soothing Serum
Bioflavonoid, Ivy Extract, Glycerin
Invigorating blend of active ingredients targeted to inhibit and alleviate damaged, delicate reactive skin. This lightweight serum provides essential nourishment without blocking the pores.
Light and non-greasy, can be used as a cream to repair oily skin and hyper sensitive skin. This product is well-received by most customers.
Oily, dehydrated and sensitive, damage skin.
Can use day or night, apply after soothing fluid.