Soothing Sensation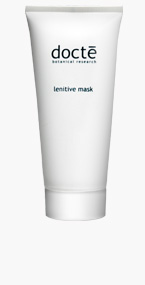 Lenitive Mask
Capparis Spinosa Fruit Extract, Mimosa Tenuiflora Leaf Extract, Opuntia Coccinellifera
Calms hyper-sensitive skin instantly and eases irritated and blotchy skin. Rapidly repairs and restores dry, cracked and damaged skin while reducing risk of scar formation – restoring a healthy natural radiance.
Any skin type, including Sensitive, Reactive and Hyper-sensitive skin.
Spread a thick layer of Lenitive Mask evenly on the face (avoiding the eye area) leave on for 10-15min and wash off with wet facial cotton or plenty of water.
Soothing Sensation Products